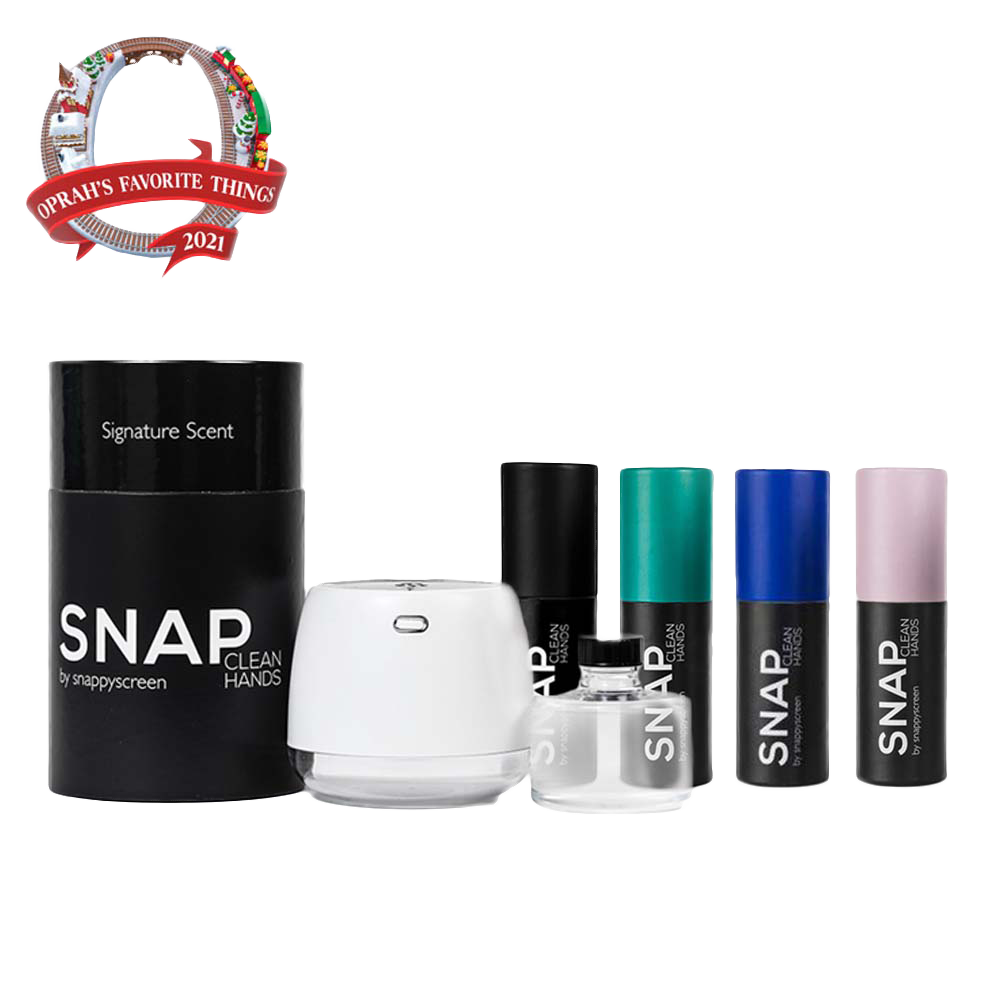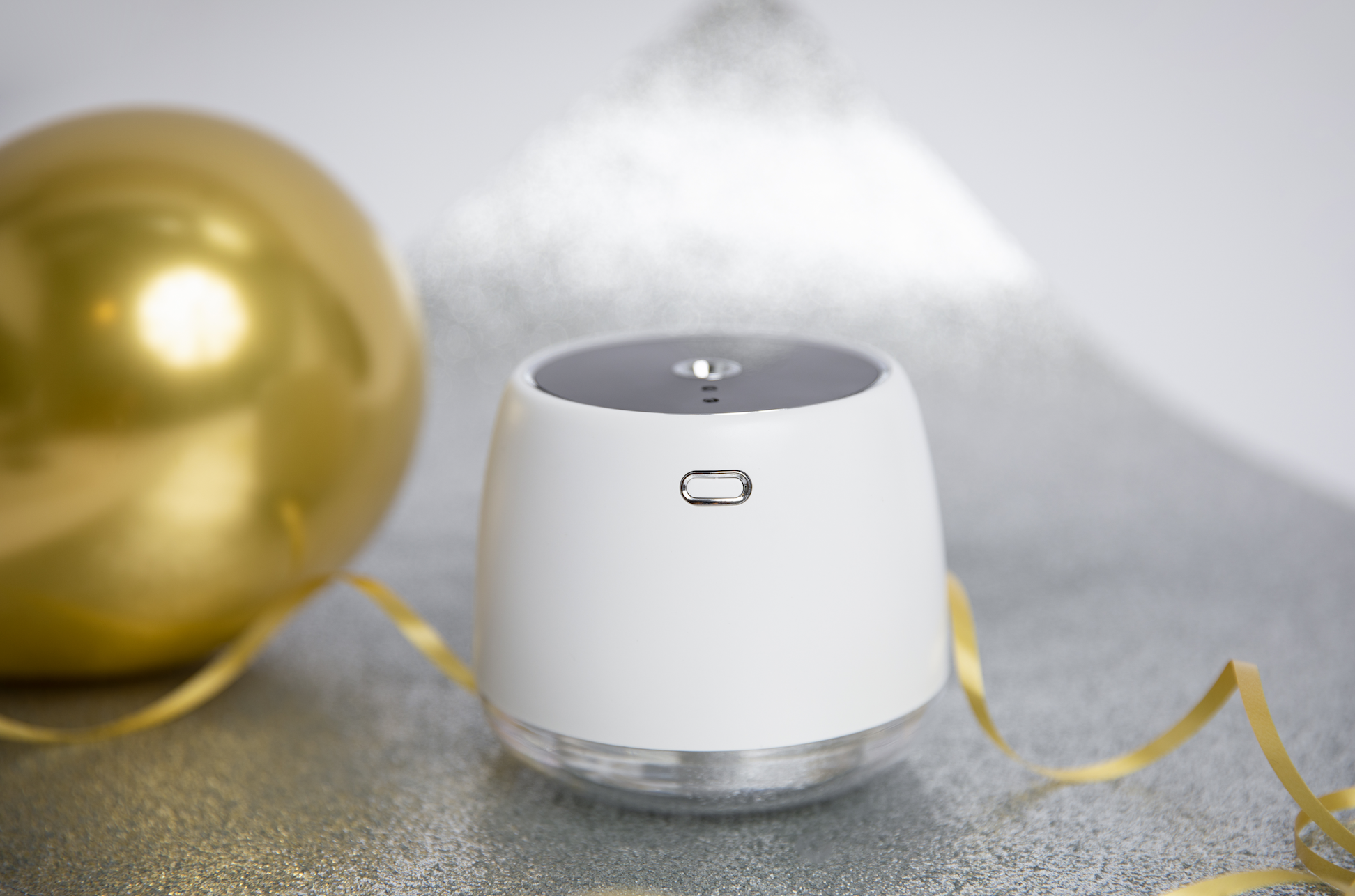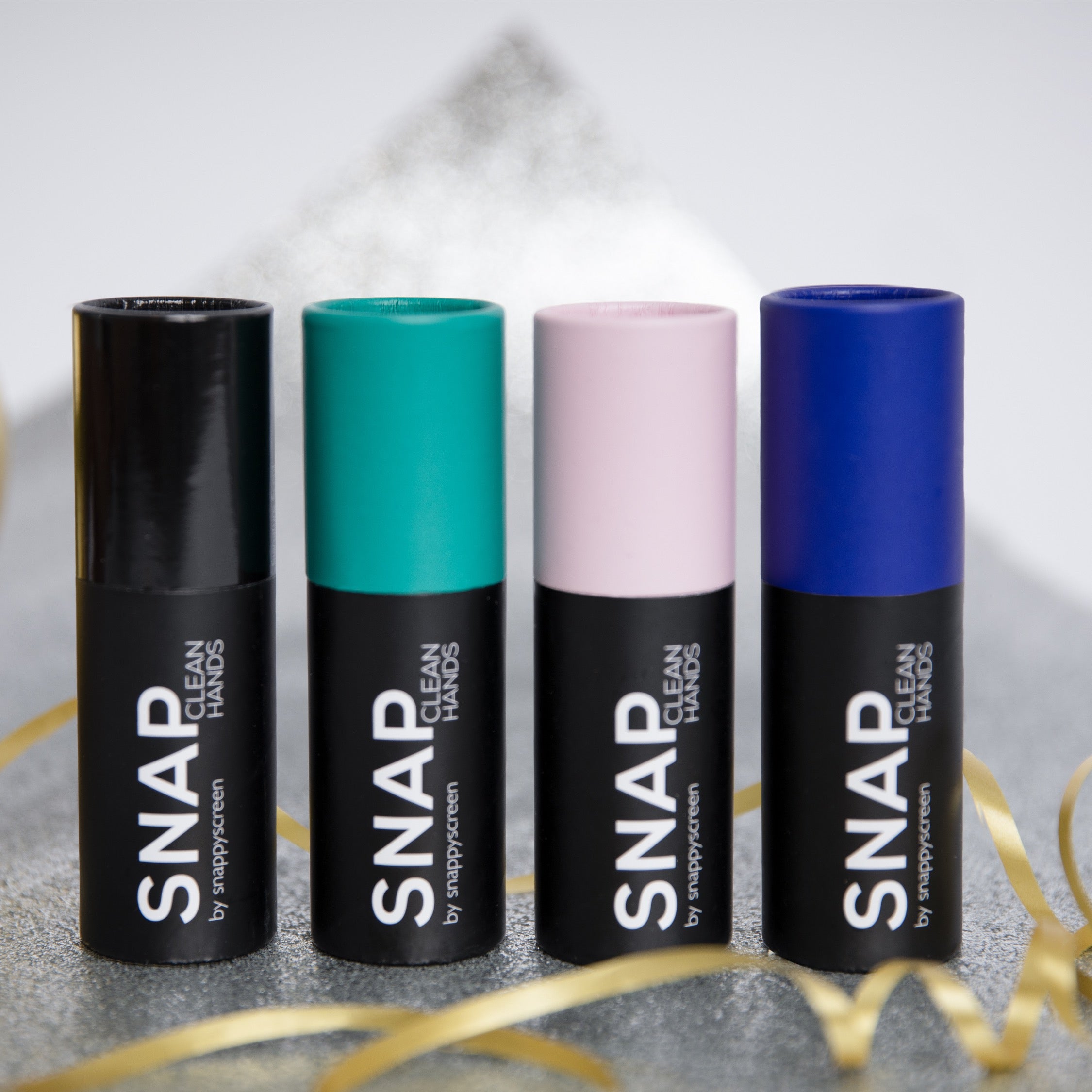 Host with the Most
$115.00
Hand Sanitizer Bundle
1 Touchless Mister + 4 applicators
4,200+ sprays
Is your favorite neighbor hosting the holiday party this year? Are you? No matter who or where, make sure you are prepared with our SNAP Host with the Most bundle. This is the perfect holiday gift for your neighbor next door, and the best thing to gift yourself to keep your friends and family sanitized in style.
INCLUDES:
1 Touchless Mist Sanitizer
4 SNAP Applicators
A $140 value, yours for only $115!
1 Touchless Mist Sanitizer
4 SNAP Applicators
Active Ingredient: SD Alcohol 40 75% (Antimicrobial)
Inactive Ingredients: Aloe Barbadensis Leaf Juice, Caprylyl Glycol, Fragrance, Glycerin, Phenoxyethanol, Polysorbate-20, Purified Water, Tocopheryl Acetate
Signature Scent: The scent of fresh eucalyptus & crisp mint will invoke maximum stress relief by stimulating your body & mind.
Escape to the Sea: With notes of coconut & sea salt you will leave the challenges of the week behind! Take in the sound of the waves crashing on the shore and feel the sand beneath your feet.
Rooftop Garden Champagne: With notes of white champagne flowers, fresh orange peel, & wild berries this best-selling fragrance will have you rushing to your favorite rooftop bar and clinking glasses with friends.
Day at the Spa: The fragrant smell of cucumber, honey, & sweet aromatherapies are sure to remind you of the ultimate relaxation you experience at your favorite spa.
MAXIMUM PROTECTION: 75% Alcohol (15% above CDC requirements)
FEELS LIKE 5-STARS: Infused with 3 moisturizers (Aloe Vera, Vitamin E & Glycerin)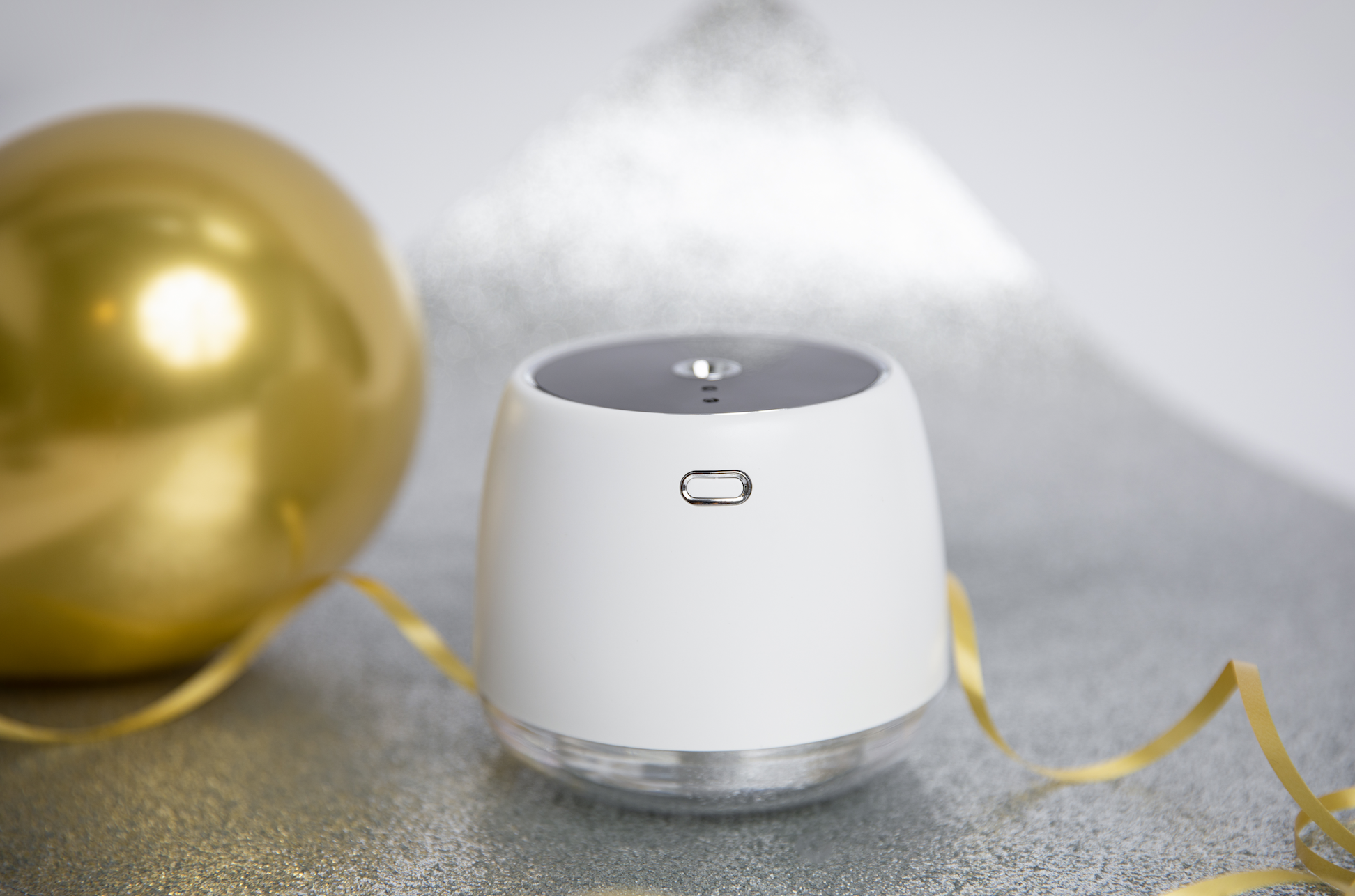 Women and Family Owned
SNAP Wellness is an innovative wellness company founded by two sisters, Kristen and Katelyn. Kristen and Katelyn are known for their first SnappyScreen invention, a touchless sunscreen booth for luxury hotels that applies your sunscreen evenly in 10 seconds. With an expertise in spray technology and passion for clean formulas, they expanded their product line with SNAP - Clean Hands. From sunscreen to sanitizer… these sisters have you covered!
SnappyScreen Host
I really like this product. I only wish you could get the Host with scent of your choice for larger mister. Ocean scent is most fragrant and relaxing. Garden scent is not overpowering and is my second favorite scent to my surprise. 😊