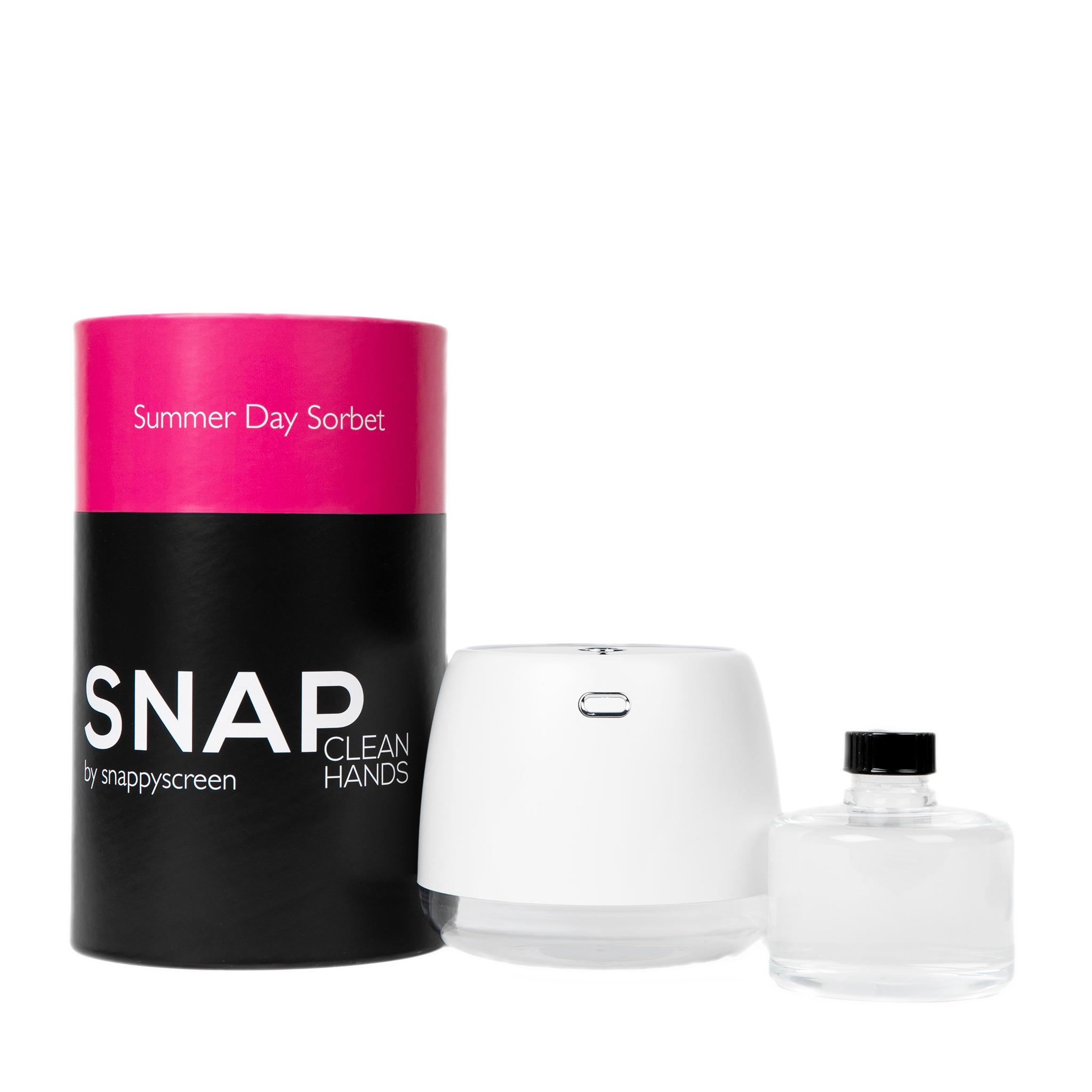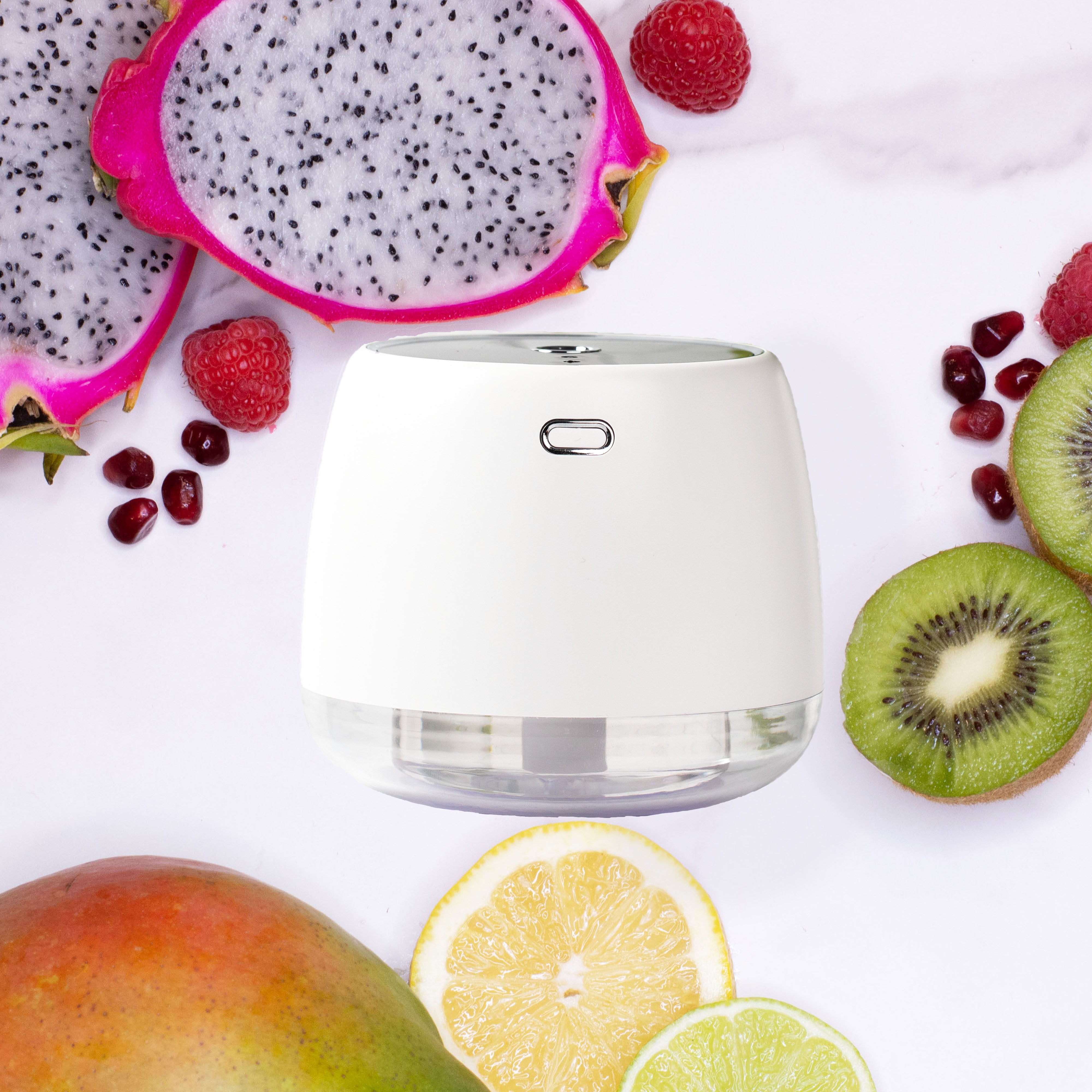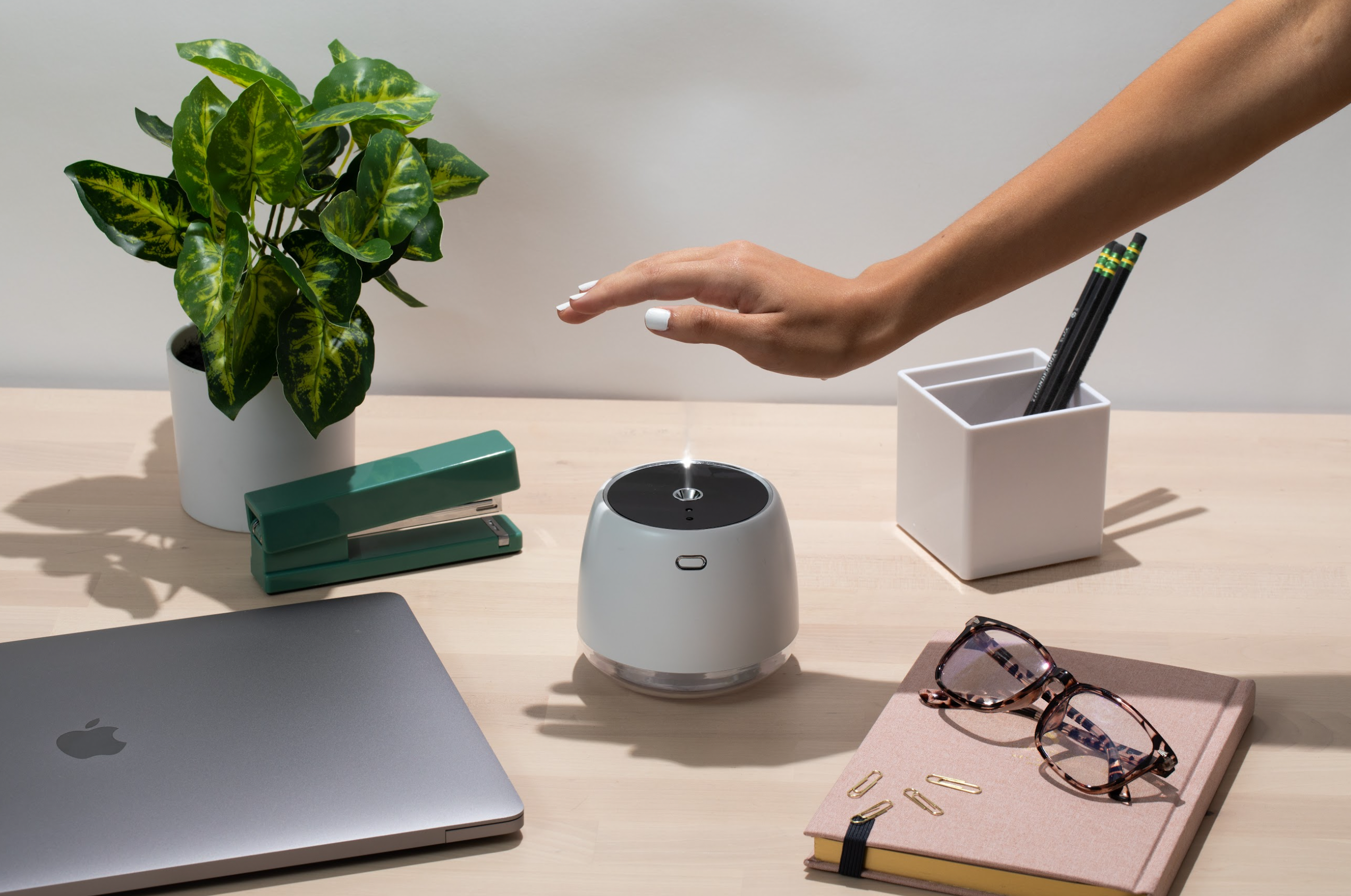 'Summer Day Sorbet' Touchless Mist Sanitizer
$79.95
Touchless Mist Sanitizer
Device + Cartridge (178 ml / 6 oz)
3,000+ sprays per cartridge
Our luxury fine-mist diffuser uses motion sensing technology to dispense quality, hydrating sanitizer with the simple wave of a hand. Our luxury fragrance 'Summer Day Sorbet' has notes of sweet mango, dragonfruit and papaya.
Available in 8 luxury fragrances - click here to explore!
1 device (5x5in.), 1 cartridge with 3000+ sprays (6 oz.), and 1 charging cord (USB Rechargeable - each charge lasts 8-12 hours of continuous use)
Active Ingredient: SD Alcohol 40 75% (Antimicrobial)
Inactive Ingredients: Aloe Barbadensis Leaf Juice, Caprylyl Glycol, Fragrance, Glycerin, Phenoxyethanol, Polysorbate-20, Purified Water, Tocopheryl Acetate
With the irresistible notes of sweet mango, dragon fruit & papaya this scent will transport you to the perfect summer afternoon of enjoying a refreshing treat in the sunshine.
MAXIMUM PROTECTION: 75% Alcohol (15% above CDC requirements)
FEELS LIKE 5-STARS: Infused with 3 moisturizers (Aloe Vera, Vitamin E & Glycerin)
GREAT GIFT: From a classroom, to an office desk, to every room in the house… every teacher, work bestie, college student, favorite local business owner, etc. will love this product!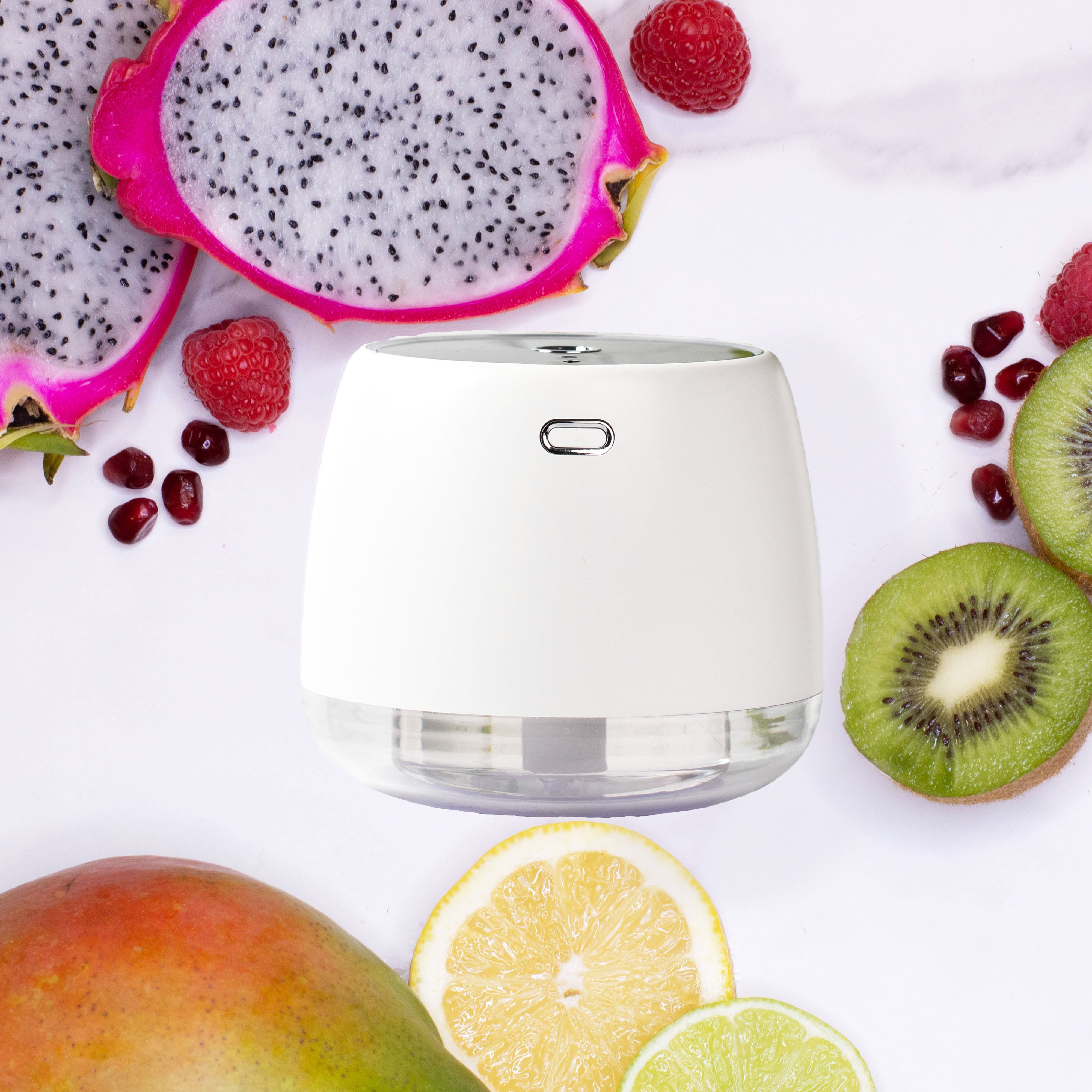 Women and Family Owned
SNAP Wellness is an innovative wellness company founded by two sisters, Kristen and Katelyn. Kristen and Katelyn are known for their first SnappyScreen invention, a touchless sunscreen booth for luxury hotels that applies your sunscreen evenly in 10 seconds. With an expertise in spray technology and passion for clean formulas, they expanded their product line with SNAP - Clean Hands. From sunscreen to sanitizer… these sisters have you covered!
Best investment ever
This is the most innovative and fantastic product I have ever had the pleasure of using. During the pandemic, this was irreplaceable.
Absolutely Devine
Love it so much its one of my automatic refills.
Love the touchless mist sanitizer! Customer service for SnappyScreen is great!
Great Product Great CUSTOMER SERVICE
'Summer Day Sorbet' Touchless Mist Sanitizer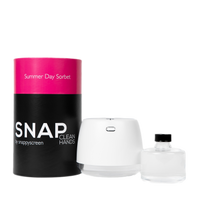 'Summer Day Sorbet' Touchless Mist Sanitizer