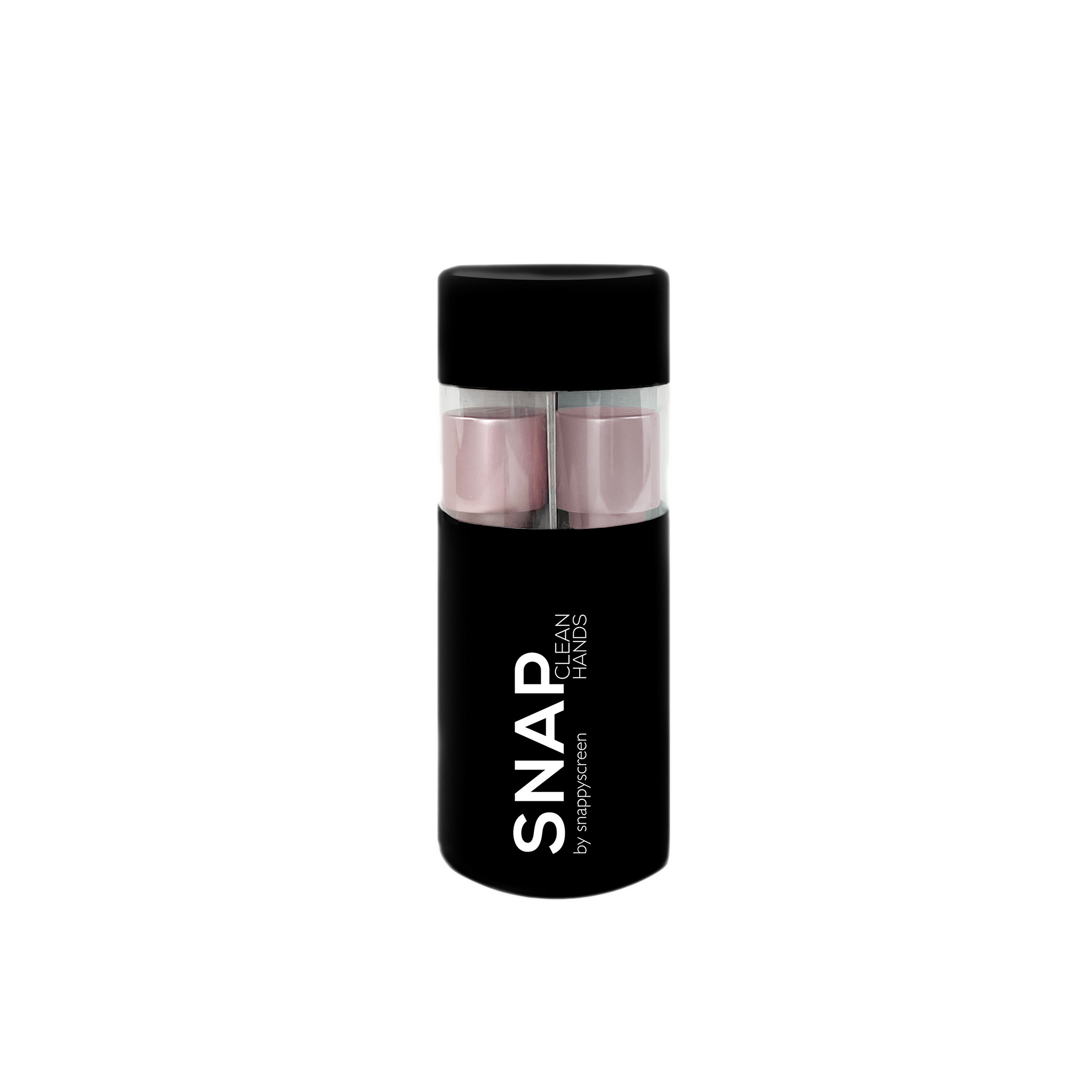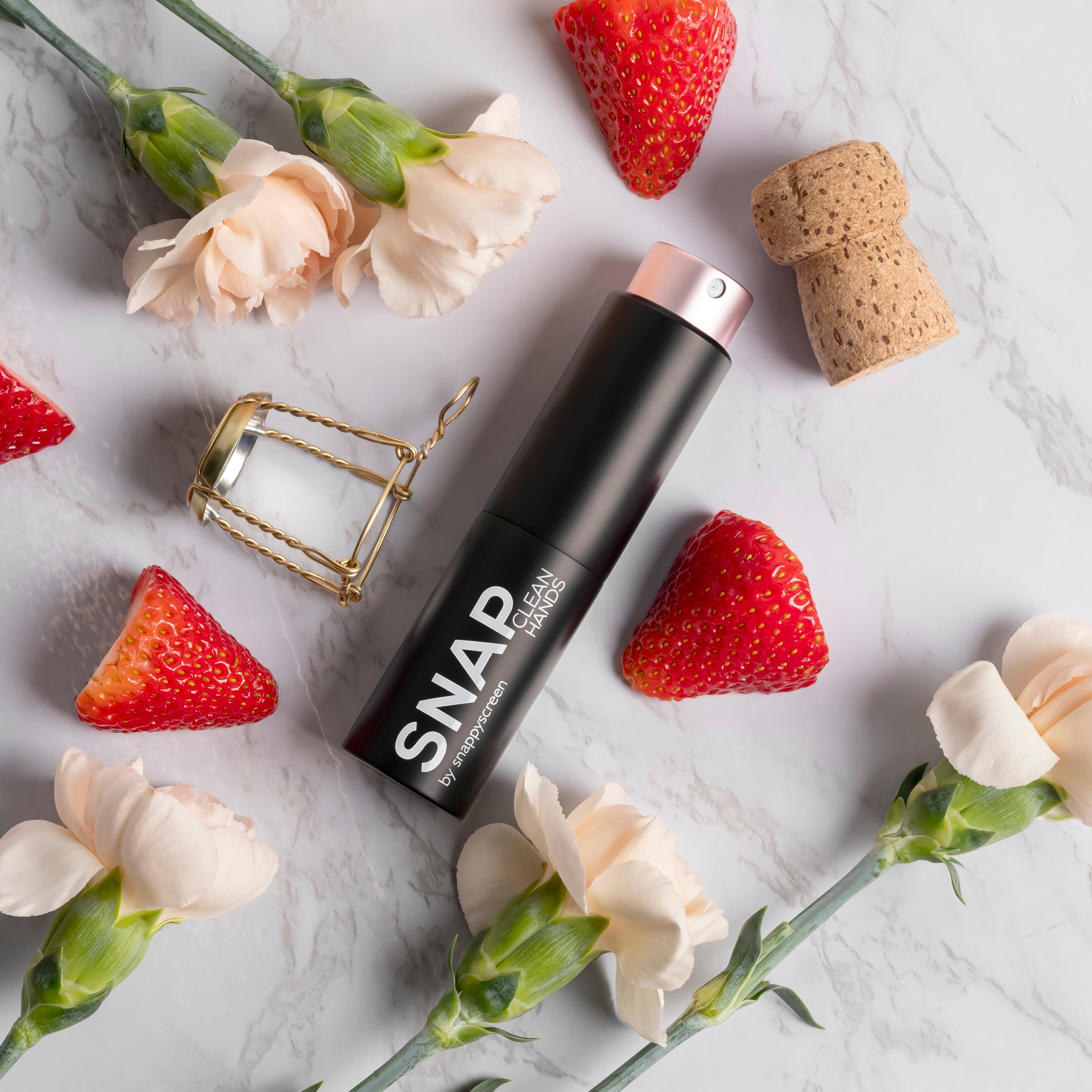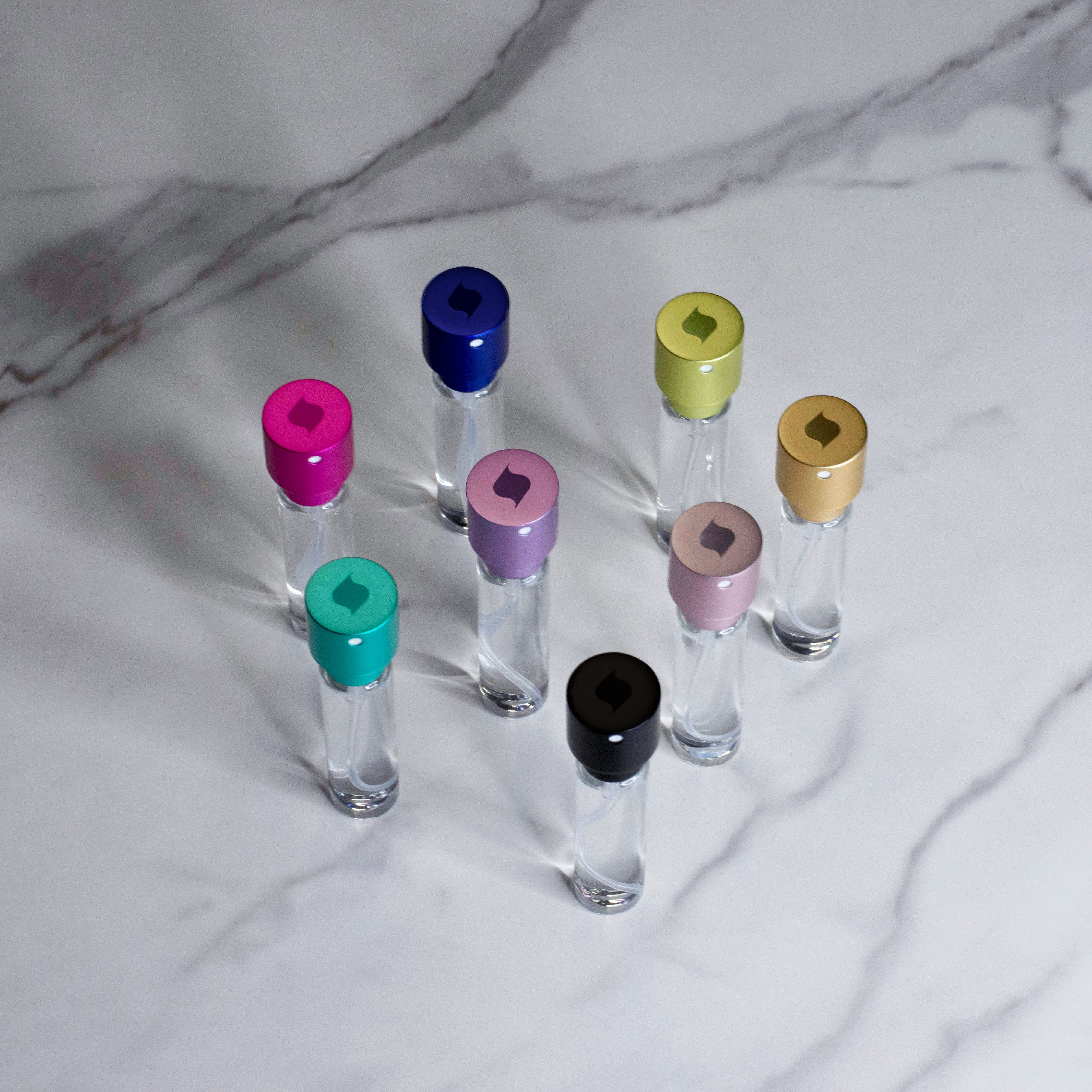 'Rooftop Garden Champagne' Cartridge Replacement Set
$24.00
Travel Hand Sanitizer Refills
3 cartridges (15 ml / 0.51 oz each)
300+ sprays per cartridge
Different from other sanitizers, our product has a sustainable cartridge system, eliminating the 1-use plastic options currently available. With the easy to use system, you can switch out your sanitizer fragrance and snap your new cartridge in for a compact, travel-ready, no-spill hand sanitizing experience!
Available in 7 luxury fragrances - click here to explore!
3 cartridges of the 'Rooftop Garden Champagne' fragrance. This set includes approximately 1000 sprays and keeps your hands crystal clean with a light and refreshing mist infused with white champagne flowers with hints of orange peel and wild berries.
Active Ingredient: SD Alcohol 40 75% (Antimicrobial)
Inactive Ingredients: Aloe Barbadensis Leaf Juice, Caprylyl Glycol, Fragrance, Glycerin, Phenoxyethanol, Polysorbate-20, Purified Water, Tocopheryl Acetate
With notes of white champagne flowers, fresh orange peel, & wild berries this best-selling fragrance will have you rushing to your favorite rooftop bar and clinking glasses with friends.
MAXIMUM PROTECTION: 75% Alcohol (15% above CDC requirements)
FEELS LIKE 5-STARS: Infused with 3 moisturizers (Aloe Vera, Vitamin E & Glycerin)
Use enough product in your palm to cover hands and rub hands together briskly until dry.
Children under 6 years of age should be supervised when using this product.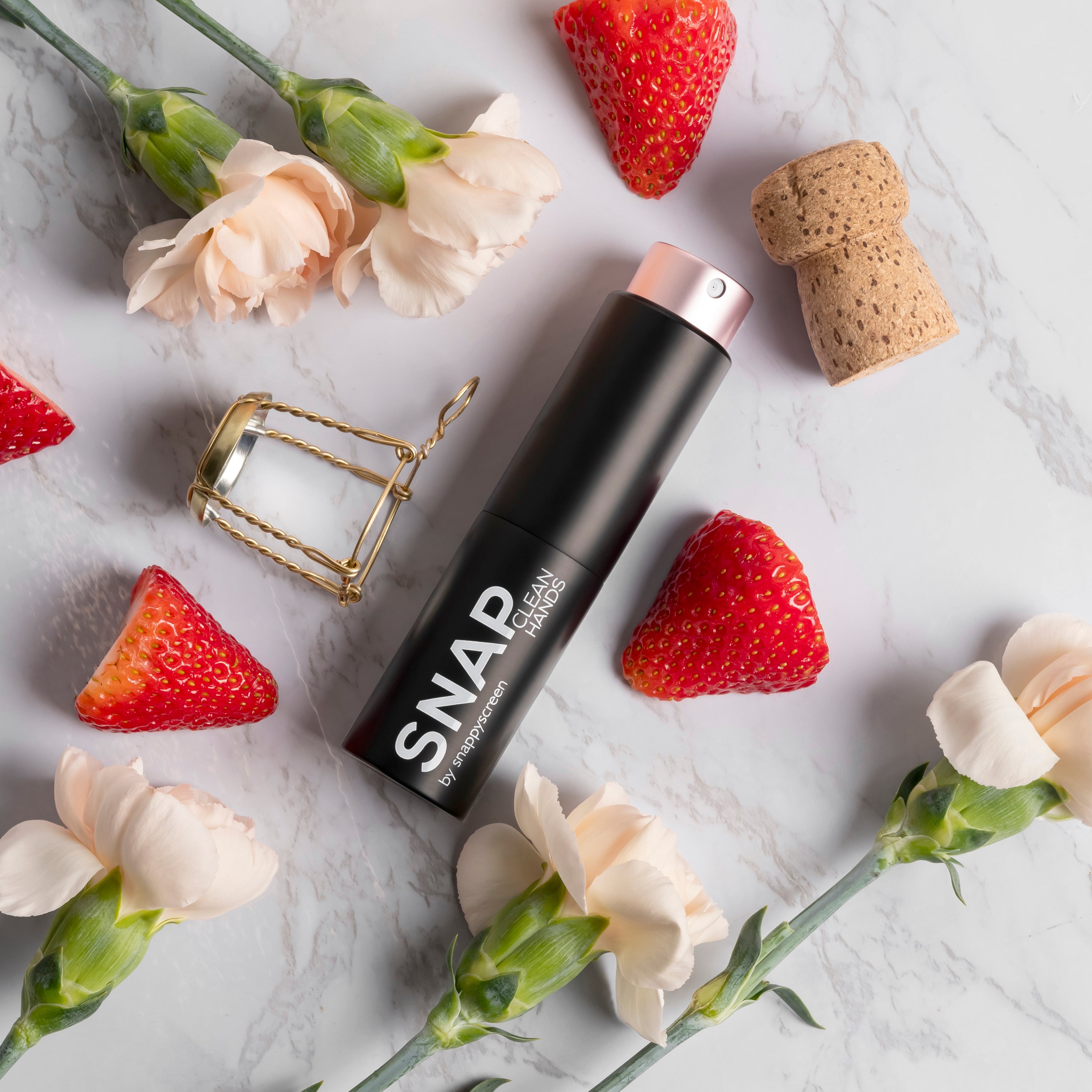 Women and Family Owned
SNAP Wellness is an innovative wellness company founded by two sisters, Kristen and Katelyn. Kristen and Katelyn are known for their first SnappyScreen invention, a touchless sunscreen booth for luxury hotels that applies your sunscreen evenly in 10 seconds. With an expertise in spray technology and passion for clean formulas, they expanded their product line with SNAP - Clean Hands. From sunscreen to sanitizer… these sisters have you covered!
Good value.
I love the smell of pink Champagne hand sanitizer. Clean and chic.
cartridge
I love this product and gave them and an refill cartridge as presents to loved ones this Christmas.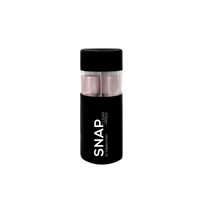 'Rooftop Garden Champagne' Cartridge Replacement Set