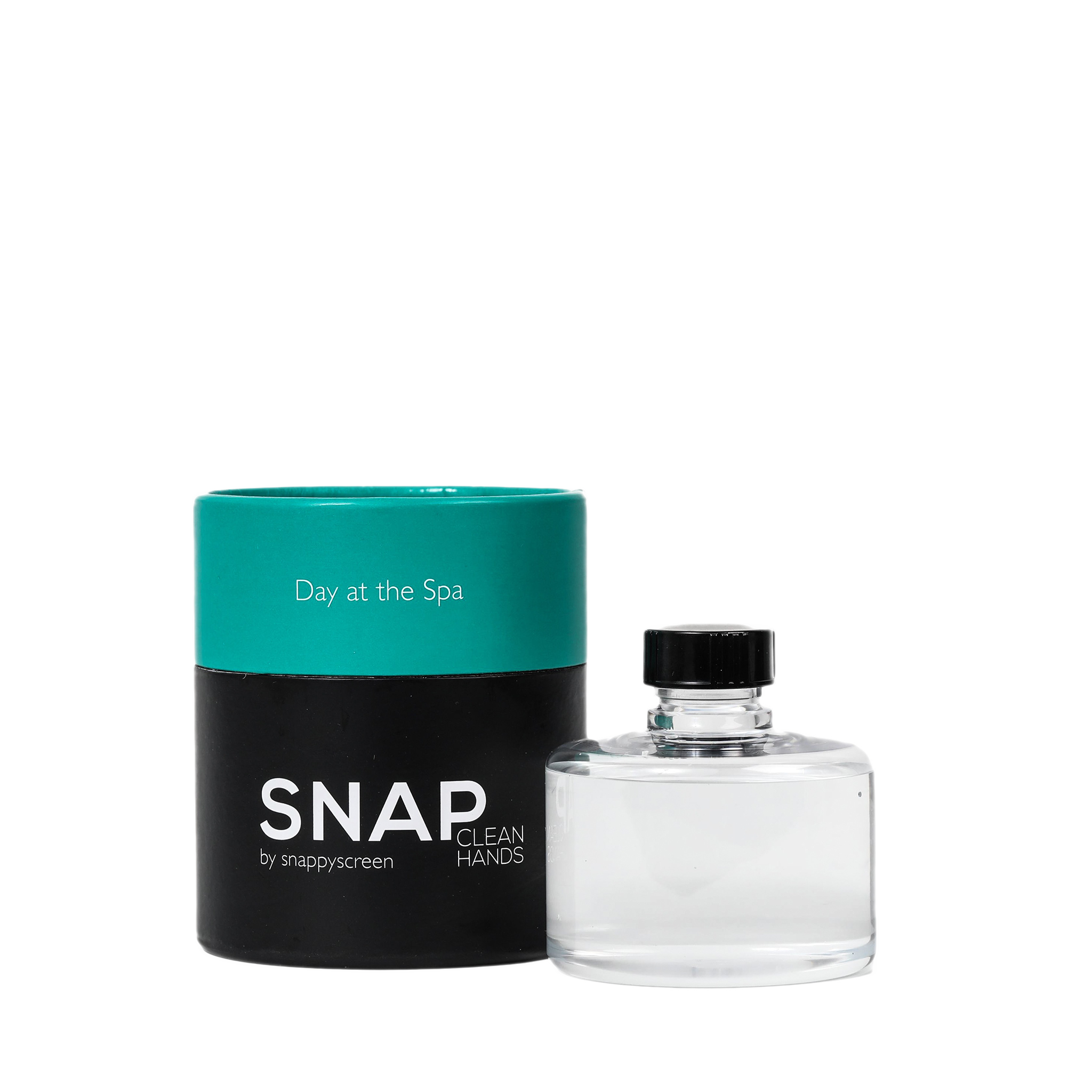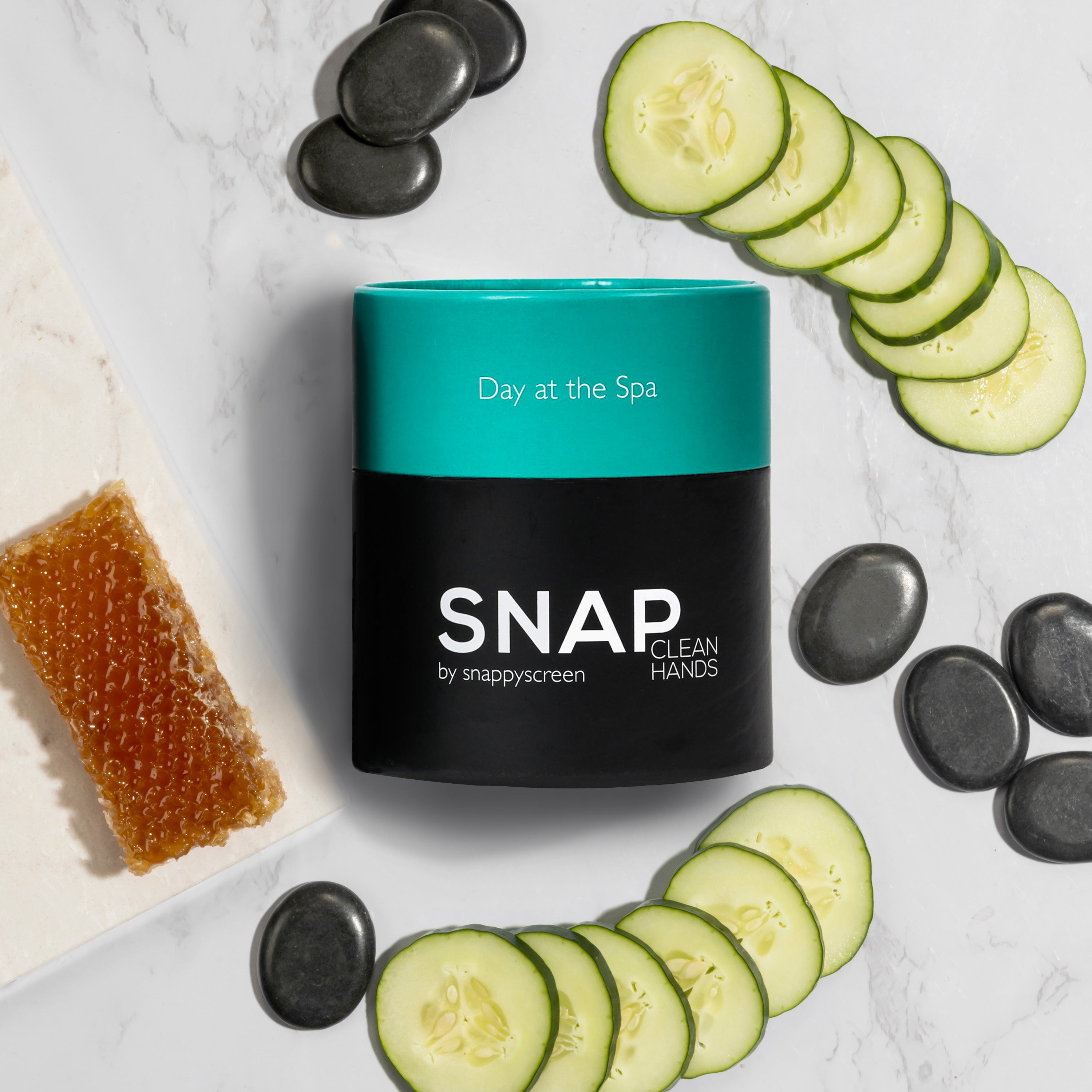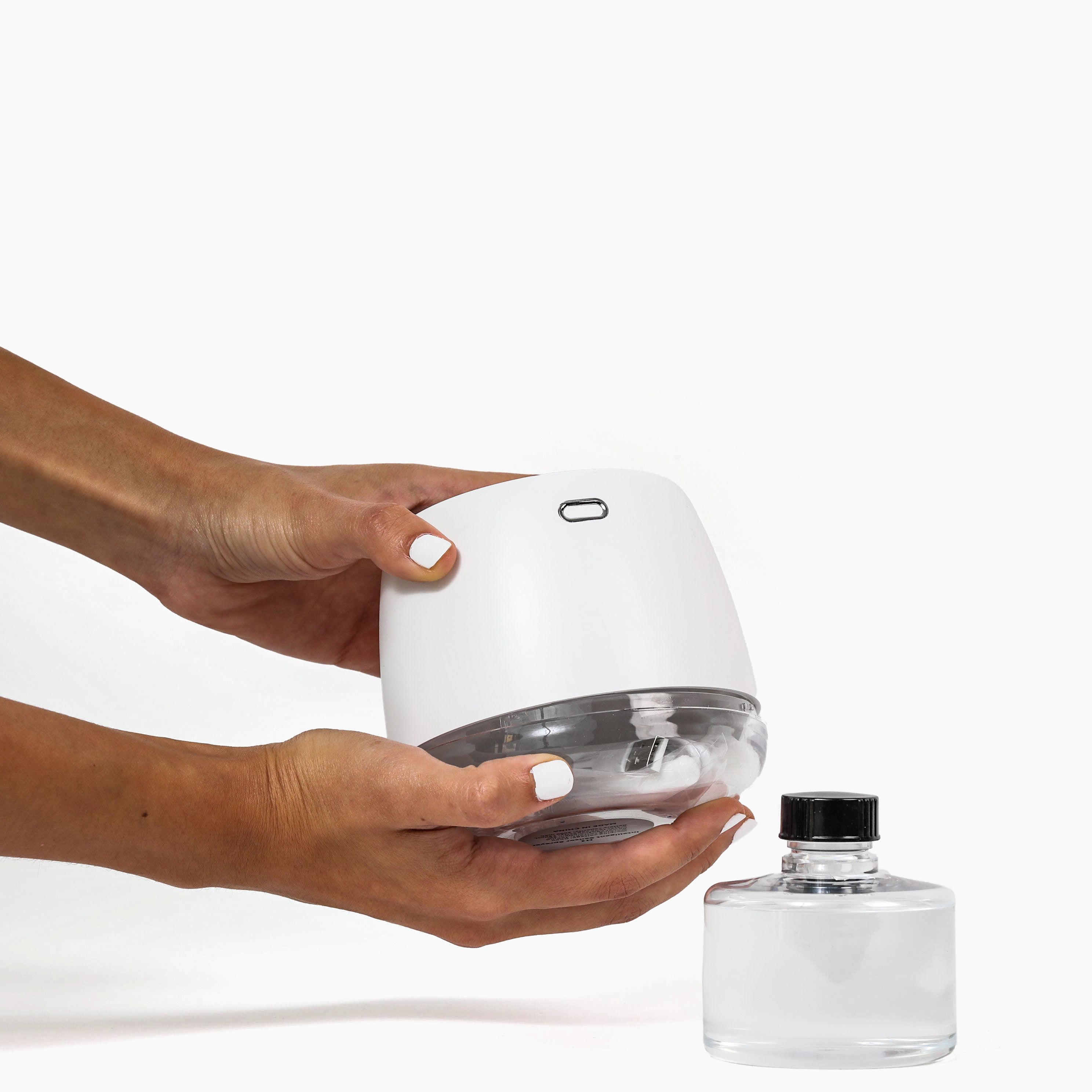 'Day at the Spa' Touchless Mist Sanitizer Cartridge
$37.50
Touchless Mist Sanitizer Refill Cartridge
178 ml / 6 oz
3,000+ sprays
Refill Cartridge for your Touchless Mist Sanitizer in the Day at the Spa Scent with notes of cucumber, honey, & sweet aromatherapies.
Available in 8 luxury fragrances - click here to explore!
1 cartridge with 3000+ sprays (6 oz.)


Active Ingredient: SD Alcohol 40 75% (Antimicrobial)
Inactive Ingredients: Aloe Barbadensis Leaf Juice, Caprylyl Glycol, Fragrance, Glycerin, Phenoxyethanol, Polysorbate-20, Purified Water, Tocopheryl Acetate
The fragrant smell of cucumber, honey & sweet aromatherapies are sure to remind you of the ultimate relaxation you experience at your favorite spa.
MAXIMUM PROTECTION: 75% Alcohol (15% above CDC requirements)
FEELS LIKE 5-STARS: Infused with 3 moisturizers (Aloe Vera, Vitamin E & Glycerin)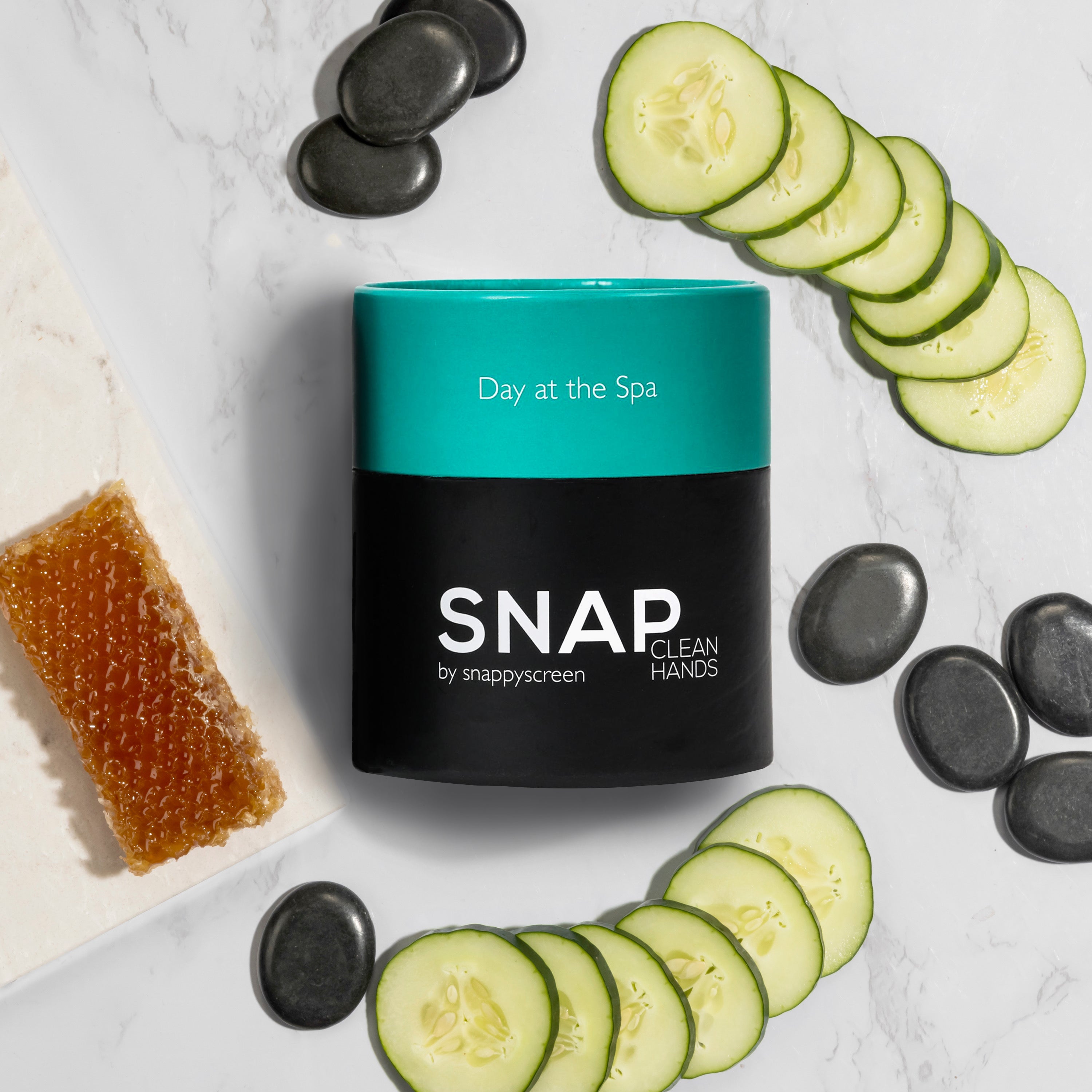 Women and Family Owned
SNAP Wellness is an innovative wellness company founded by two sisters, Kristen and Katelyn. Kristen and Katelyn are known for their first SnappyScreen invention, a touchless sunscreen booth for luxury hotels that applies your sunscreen evenly in 10 seconds. With an expertise in spray technology and passion for clean formulas, they expanded their product line with SNAP - Clean Hands. From sunscreen to sanitizer… these sisters have you covered!
Very Happy
I love my touchless mist sanitizer! Especially in today's world when we are constantly fighting colds and viruses. It is a snap to set up and use. I couldn't be happier with my purchase!
Refill
This cartridge will be used as a refill. I have the same scent in my sanitizer now and love it. It smells great and feels great on my hands.
I love the scent
The scent of this cartridge smells so good I find myself sanitizing my hands often. I wish this came in an oil so that I can defuse the scent in the room.
WOW
I love this sanitizer, it sits on my counter that I usually do most of my cooking work on find my stove and I use it that way I am not constantly washing my hands like I used to be. I can just wave my hand and it'll sanitize it, I'm a professional so I know when I use me I wear my gloves. I just ordered some refills from you and I love the pink champagne smell. As a matter of fact I'm looking to buy another sanitizer. Thank you so much for notifying me about this product.
'Day at the Spa' Touchless Mist Sanitizer Cartridge